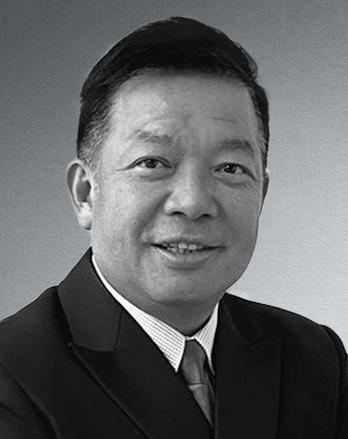 Mr Robert Yap
Executive Chairman
Robert is a Singaporean business leader involved in Built Environment & Sustainability, Renewable Energy, Consumer Retail and Technology.  He is the Executive Chairman of Swan & Maclaren Group, one of Singapore's prominent architectural, design and illumination engineering company that contributed to Singapore's historical landmarks for the past 130 years. Swan & Maclaren Group operates in 10 international markets including Europe and the Middle-East.
Concurrently, he is the Advisory Board Chairman of EDPR Asia Pacific – a member of EDPR Group listed on EURONEXT, Dow Jones Sustainability Index and Bloomberg Gender-Equality Index.  EDPR Group is the 4th largest producer of renewable energy worldwide with presence in over 28 international markets.
Robert is an Independent Director with EDPR Asia Pacific, NTUC FairPrice Group, IMDA Singapore, Alexandra Health Fund Limited and Senior Advisor with Jubilee Partners. In February 2022, he was appointed by the Monetary Authority of Singapore as member of the Corporate Governance Advisory Committee and subsequently in January 2023 appointed as Chairman of Sustainability for NTUC FairPrice Group.
Robert held a distinguished global career before retiring in December of 2014.  He joined DFS Group (a member of LVMH Group) global leadership in 2004 and was the Executive Vice President. During the same period, he was President, DFS Venture Singapore and a member of LVMH global CIO council. Prior to joining DFS, Robert was CEO, East Asia at PSA International.
Between 2006 till 2014, Robert was a member of IBM Corporation, Global Advisory Board in New York. His past board directorships of SGX listed companies included supply chain and technology companies. During 2014 till 2018, Robert represented Singapore as a council member for the ASEAN Business Advisory Council and was Deputy Secretary for Singapore National Employers Federation.
In January 2020, Robert was conferred Singapore Management University (SMU) Distinguished Fellow and the inaugural Dean's Fellow with the School of Computing and Information Systems for his contribution as eminent leader in the industry.
Robert was conferred a Bachelor degree in Mechanical Engineering with honours in 1987 and Masters of Engineering Science in 1989 from UNSW in Sydney.