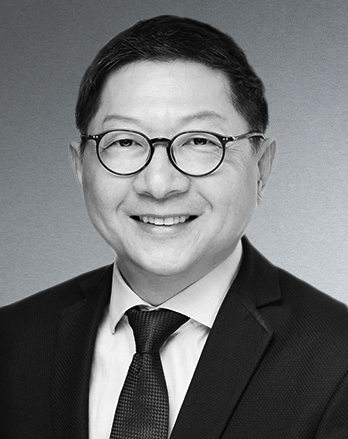 Ar Lim Chai Boon
Executive Director and Group Chief Executive Officer
Mr Lim Chai Boon is the Executive Director and Group Chief Executive Officer of Swan & Maclaren Group.
Chai Boon embarked on his career in 1992 after completing his Master's degree in Architecture from the prestigious Massachusetts Institute of Technology (MIT). He joined the Singapore P&T Consultant firm, an esteemed architecture consultancy firm with an impressive 150-year history in Asia, and consistently ranking among the top 10 largest architectural firms globally.
Chai Boon has also been a registered architect with the Singapore Board of Architects since 1998. In 2011, at the height of his career in P&T Group, he left to embark on a new stage of his journey with Swan & Maclaren.
Over the past 12 years, Chai Boon has played a pivotal role in the transformation of Swan & Maclaren from a Partnership firm into a regionally recognized corporation with a strong focus on creating carbon-neutral Built Environments.
Throughout his illustrious 31-year career, Chai Boon has led the design of numerous iconic projects, including the Shanghai Pudong Raffles Hospital, the Lesso Samanea Thailand Mixed Development, the Cambodia Grand Star Euroville Convention Centre and the upcoming landmark Rail Transit Station (RTS) in Johor Bahru, Malaysia. His Architectural design work covers an extensive design portfolio, showcasing a diverse range of completed and ongoing projects in various cities and countries across Asia. With these oversea projects, he has invariably extended the firm's profile in many new markets.
In 2023, Chai Boon assumed the role of Swan & Maclaren Group Chief Executive Officer, and it further augments his responsibility to expand the firm's influence internationally. His immediate task ahead is to broaden the scope of the Swan & Maclaren Group services beyond just Architectural Consultancy but to become a comprehensive Solutions Provider and Integrators in Tomorrow's Built Environment.
In addition to his demanding professional endeavors, Chai Boon serves as the Board Vice Chairman of the Renci Community Hospital.  Within this role, he also chairs the Community Engagement Committee, highlighting his dedication towards strong social and community involvement.